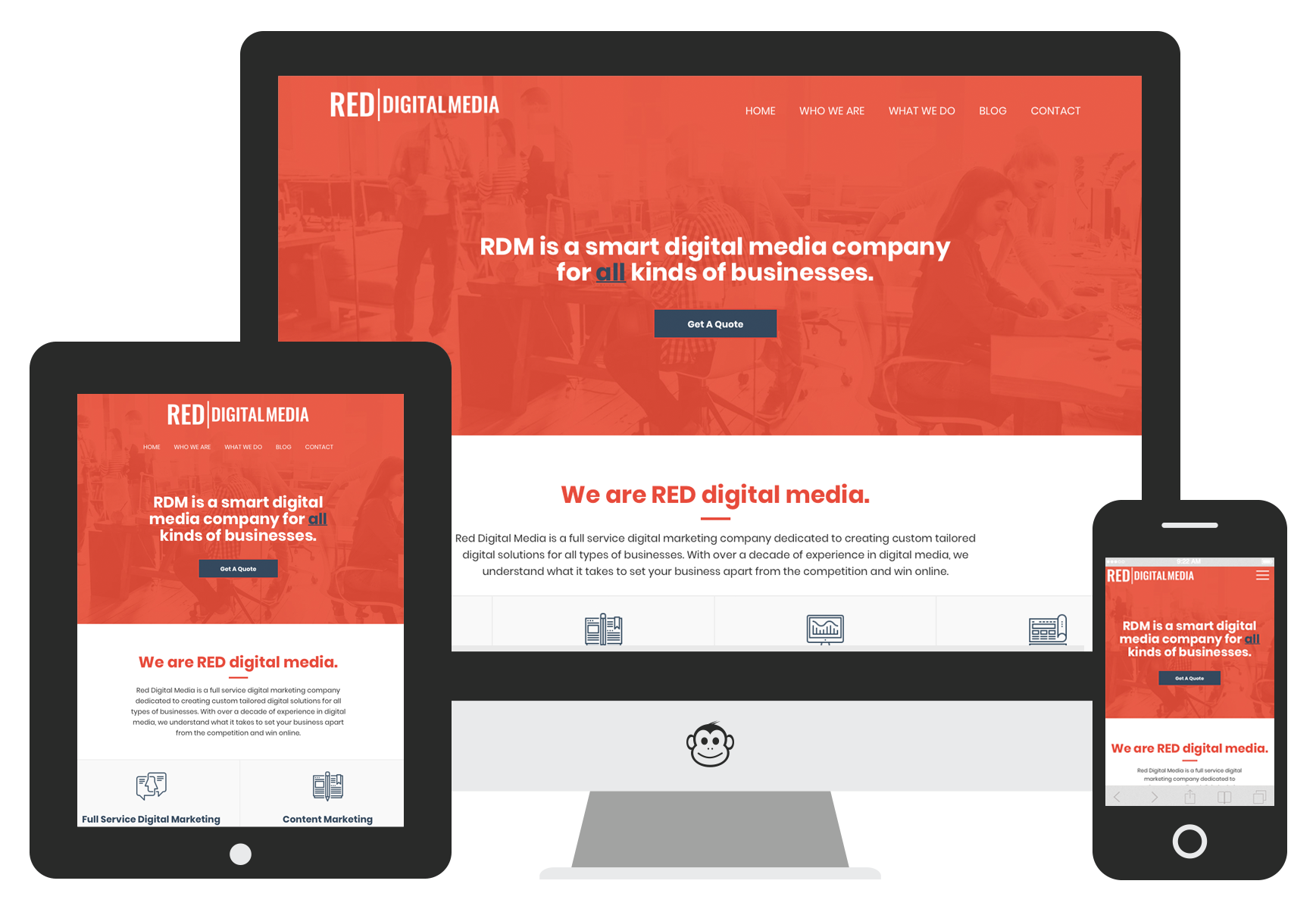 The Client

Red Digital Media

As a full-service marketing company, Red Digital Media needed a modern presence on the web. The company is proficient in content creation and social media marketing, but needed the help of Logic Web Media for a company website.

The Challenge
Red Digital Media was a simple startup when they requested our services. As a result, our design team needed to create a brand identity from scratch. Additionally, the company needed to be able to easily make updates to the site and write to their blog for their own SEO efforts.

The Solution
Logic Web Media created a custom website for this emerging marketing company. We took the needs of the company into consideration when custom designing and developing this website. With a custom developed WordPress template, they are able to have the branding they choose, as well as make changes and updates as needed.
View Project
What We Used
Brand Development
Flat Web Design
Custom WordPress Development
Mobile Responsive
HTML5
jQuery
CSS3
The Red Digital Media website is custom developed with the latest in web technologies. Since we do not use purchased templates, this website will stand the test of time and is custom-tailored to their needs.
Mobile Responsive Design
Fully Mobile Responsive
Secure Contact Forms
Custom Designs per Device
Clear Image Rendering
Sleek, app-like appearance
Want to see more of our stuff?